TLC Pet Food is dedicated to providing you with the tools needed to help grow your TLC business. We have created reports to help you track your overall performance. You can find historical information about your past litters by visiting:
This report will provide you an overview of the litters you entered into Litter Manager and those you will enter into Pet Manager. You can adjust the date filters, look at open or closed litters only and view the conversion rate. This report will default to display your closed litters, number of pets, number of pet parents added, pets removed, and open/closed. The conversion rate is calculated by taking the number of new pet parents added to Litter Manager or Pet Manager and comparing the first orders. Find your Pet Manager Performance report under the "Pet Manager" tab.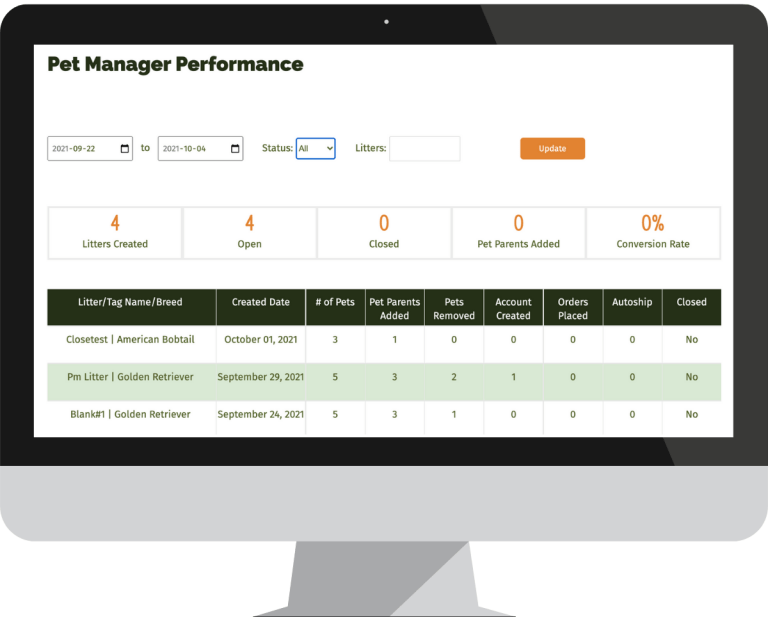 The Pet Parent Performance Report gives you insight into the pet parents you've added to Pet Manager. See your total number of 'New Pet Parents' vs. 'Contacts,' how many have placed their first orders, what breed and litter they were associated with, and more. Find your Pet Parent Performance report under the "Pet Manager" tab.